Original Article on Chicago Tribune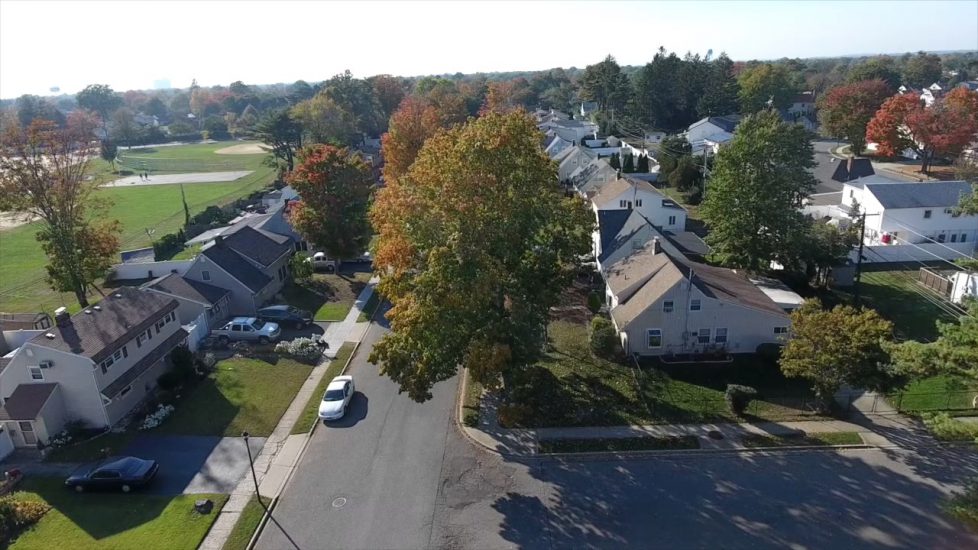 LEVITTOWN, N.Y. — More than 50 years ago, World War II veterans and their families swarmed to Long Island for the single-family homes and green lawns of a new, affordable, middle-class dreamland called suburbia. These days many of their grandchildren can no longer afford to live there.
With census figures showing the number of 18- to 34-year-olds on Long Island down 20 percent from 1990 to 2000, employers worry about a shrinking labor force, politicians fret about a declining tax base and residents debate how much change they're willing to consider to stanch the population hemorrhage.
While Forman said the decline in young people was also from a 1970s drop in the birth rate, he acknowledged that Long Island's historic aversion to housing other than single-family homes has made it difficult for young workers to remain in the area. Leaders of the island's two counties, Nassau and Suffolk, are pushing local towns to approve moderately priced apartment and townhouse projects.
"There is a greater inclination to hear about proposals such as affordable housing, but if development is viewed as threatening those things people embrace as suburbia, these projects aren't going anywhere," said Seth Forman, deputy director of the Long Island Regional Planning Board.
Nassau County Executive Thomas Suozzi said if first-time buyers can't easily enter the Long Island housing market, the "brain drain" will intensify and the tax base for Long Island's 2.8 million residents will shrink, forcing cuts in the public services that sustain suburbia's quality of life.
"Our population is stagnant because there's no new housing — we're not growing," said Suozzi, who has championed a series of development projects he calls New Suburbia. "We could face a tipping point where the high quality of life that we have in Long Island will come to resemble the death of the cities that we went through in the 1970s."
Other older suburbs around the country, notably California's Orange County and Silicon Valley, also are wrestling with a housing crunch that is pushing out younger workers.
Help for Long Island may come in a new bill proposed by Sen. Hillary Rodham Clinton (D-N.Y.), that would provide $250 million in federal grants and tax credits for revitalization projects aimed at the nation's aging suburbs.
But the situation in Long Island is exacerbated by its proximity to New York City's expensive housing market and the geographical limitations of being surrounded by water, said Bruce Katz, a metropolitan policy analyst at the Brookings Institution in Washington.
Compounding matters, wages on Long Island, where about 75 percent of local residents work, have grown by 8 percent over the last 15 years, compared with 12 percent nationally, Katz said.
Meanwhile, the price of homes on Long Island has more than doubled in the past six years, according to the Long Island Board of Realtors. As of July 2004, the median price of a single-family home on Long Island was $393,000, more than twice the national average.
"It's great for existing homeowners, but if workers can't afford to live there, they'll go elsewhere," Katz said.
In Levittown, which calls itself the birthplace of suburbia, Elizabeth Fenichel, 25, lives with her parents while studying for a master's degree in elementary education.
On a recent trip to southern Pennsylvania where she attended college, Fenichel visited two friends who had recently purchased a house.
"I couldn't believe the amount of space they had for the money they paid," she said. "I would love to live in Long Island, but it's just so expensive."
Fenichel grew up in a renovated Levitt home, one of the original Cape Cods erected and sold by the developer William Levitt for $8,000.
Levitt built 17,450 of these cookie-cutter homes in central Long Island from 1947 to 1951. Since then, planned neighborhoods like Levittown evolved into part of the sprawl regularly derided by proponents of so-called "smart growth."
Eric Alexander, executive director of the nonprofit advocacy group Long Island Vision, encourages towns to build "smart growth" office space with adjacent apartment housing, restaurants and retail shops.
As for young people, Alexander said that when they decide where to live, factors other than housing are considered.
"Not everyone is looking right away for a bedroom community with a good school district and a park with a swing set," he said. "We think people are also leaving Long Island for lifestyle reasons."
But lifestyle means different things to different people.
Owing to local control ordinances enacted in the early days of Long Island's suburban boom, all of the island's communities — two cities, 13 towns and 95 villages — have their own zoning boards.
For years, these boards staunchly opposed rental apartments and other multifamily dwellings, fearing an influx of low-income workers and minorities, said James Larocca, a public policy professor at Southampton College in eastern Long Island.
"Local control of land-use decisions is one of the most cherished features of Long Island," Larocca said.
But although regional planning was eschewed, most towns unified in their opposition to rental units.
According to the Long Island Index, an annual study by the Rauch Foundation, 20 percent of Long Island residents live in rental housing, compared with 33 percent nationwide.
Nonetheless, Forman estimates there are more than 100,000 "illegal" rental units in the two counties, equal to about 10 percent of the total housing stock.
Students at Long Island's many colleges commonly rent an "illegal" apartment, usually an attached room or basement unit in a single-family home.
On the campus of Stony Brook University on Long Island's north shore, David DeTurris, 29, a senior who grew up on the island, said basement apartments can run as high as $750 a month, requiring two students to share the space.
Suozzi and Suffolk County Executive Steve Levy, both Democrats, share a preference for "smart growth," a sharp contrast from the planning policies favored by Republican county executives who dominated the region's governments for decades.
Both, though, are careful to avoid using the term "affordable housing." They prefer "work-force housing" and "next generation housing," terms less likely to conjure up images of low-income, high-rise city buildings.
Regardless of the name given such projects, Edward Mangano, a Republican member of the Nassau County legislature, argues that such new developments would strain local services, including school districts and fire departments.
"It's important that we preserve suburbia and don't rush to create developments that don't complement the community," he said. "We can't just rush into this because it's the politically correct buzzword of the day."
A high-profile battle is brewing in Mangano's hometown of Bethpage, where Nassau County officials are trying to win approval for a project that proposes a residential housing, office, retail and recreational complex on a 105-acre site previously owned by aerospace manufacturer Northrop Grumman Corp.
Phil Teel, director of Grumman's Long Island operations, said the project would help recruit skilled technicians from outside the region as well as retain employees with five or more years of experience.
"This is a regional problem, and for that reason we need a regional focus rather than a town-by-town focus," Teel said. "If large numbers of young people leave Long Island, our workforce will age and we simply won't be able to stay competitive."