Original Article on The Texas Observer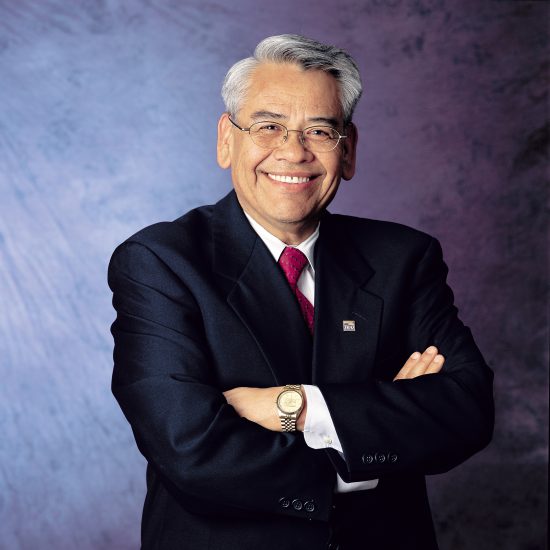 Immigration and labor groups push President Bush to pass sweeping reforms.
Eliseo Medina has been on the road a lot lately. As executive vice-president of the Service Employees International Union (SEIU), Medina spends much of his time away from his Los Angeles office, organizing and lobbying at union locals across the country.
Originally from Zacatecas, the central Mexican state that sends more of its native sons and daughters to the United States than any other, Medina has been busy gathering support for a giant "Immigrants Freedom Ride" in the style of the 1960s civil rights marches to convene in late-September in Washington D.C. The Freedom Ride will take place on the heels of the White House meeting between George W. Bush and Mexico's Vicente Fox Quesada, scheduled for September 5. At that time the two presidents are expected to shake hands, wear cowboy boots and announce plans a landmark agreement on immigration policy and bi-national relations.
Although negotiations have been underway for months, details have so far been limited to White House leaks to the New York Times. On July 27, the Times disclosed that a confidential one-page memo from the task force headed by Secretary of State Colin Powell and Attorney General John Ashcroft had recommended legalization for some of the estimated three million undocumented Mexicans in the United States. That was followed by calls from other immigrant groups that any legalization program be extended to other countries and a lukewarm statement of immigration policy from Congresional Democrats, indicating that was what they had in mind–sort of.
Among the latest to add their hats to the immigration policy ring are two key Republican congressmen, James Sensenbrenner of Wisconsin and George W. Gekas of Pennsylvania. Sensenbrenner chairs the House Judiciary Committee and Gekas is the chair of the immigration sub-committee. In a written statement they said, "We have found the INS to be the most dysfunctional federal agency around," and stated that any proposal for legalization would be killed unless it also provided for a restructuring of the Immigration and Natura-lization Service.
Meanwhile, Medina wants to make sure that many months of work by community and church groups, labor unions and supportive politicians does not go to waste. He's hoping that a combination of lobbying and street action will make sure that the presidents' proposal provides real relief and opportunity for immigrants, and not just another means to win votes or take advantage of workers desperate for jobs.
"I'm happy the issue of immigration is finally being taken seriously by both countries," he says. "Certainly there are lots of political agendas at play here. But the bottom line is we can't continue to have 200 to 300 people die at the border every year, or allow people to continue to be exploited at the workplace. That has to change."
As the horse trading continues on both sides of the border, on both sides of the congressional aisle and within the president's own party, advocates for immigrants' rights have their work cut out for them. Although legislation has not been introduced, trial balloons have been floating all year long. Among the first was that launched by Texas Senator Phil Gramm, who has been talking up the idea of a limited "guest-worker" program.
Just last year Gramm helped derail efforts to bring agriculture and farmworker advocates together on a compromise farmworker/immigration bill brokered by Congressman Howard Berman of Los Angeles and Senator Gordon Smith of Oregon. Their proposal would have increased the size of the nation's current agricultural "guest-worker" program (known as the H-2A program) from 40,000 last year to some 150,000 in five years. In exchange, migrants would have been eligible to apply for legal residency after working a certain number of years.
But with Bush in the White House and evidence that a conservative agenda would be the norm, the more nefarious among the growers became convinced they could procure even lower wages and less worker protection. Gramm was integral to the growers' change of heart. He told then Senate Majority Leader Trent Lott that he would filibuster any bill that made it easier for farmworkers to obtain citizenship, uttering his now famous line that any legalization program would have to pass "over my cold, dead political body."
The current negotiations between Attorney General John Ashcroft and Mexican Foreign Minister Jorge Castañeda reveal a Republican Party split between a pro-business, free trade wing and a socially conservative, xenophobic wing. Not surprisingly, employers want a steady supply of legal, immigrant workers, and when possible, the opportunity to pay lower than usual wages. Legalization is favored because it facilitates retention. Mindful of the saber-rattling from the GOP's social conservatives, Fox and Bush decided it best to exorcise the word "amnesty" from the discussions and replace it with "regularization."
The agricultural industry, as well as owners of hotels, restaurants, hospitals and meatpacking plants, would like to see a considerable expansion in the number of immigrants placed into the H-2A "guest worker"program. Because 50 to 75 percent of the country's more than 1.5 million farmworkers are undocumented, the growers are keenly aware that the bulk of their workforce could be deported at any time–and sometimes they are.
Medina counters that the employers have set up a false dichotomy. "Our point of view is if they paid decent wages they could find lots of workers–nationals and immigrants," he says. In general, organized labor, led by SEIU and Hotel and Restaurant Employees (HERE) union, opposes "guest worker" programs, charging that they hold down wages for an entire industry and create an easily exploited group of workers. But with Bush in the White House, an expanded "guest worker" program for both agriculture and service sector workers is all but assured.
Benigno Peña, director of the Brownsville Immigration Center, warns that a greatly expanded "guest worker" program, like that supported by Senator Gramm, would create many of the same abusive conditions as the "bracero" program that began in World War II, and officially ended in 1964. So named because the immigrants worked with their arms, or brazos, the bracero program systematically cheated workers out of wages, jailed or deported immigrants for protesting exploitative working conditions and forced longtime laborers back to their native country after years of employment.
Similarly, says Peña, Gramm's version of a "guest worker" program would require immigrants to return to their native countries each year to reapply for entry. "The 'guest worker' programs just want to use workers and that's it. There's a danger here that we're falling back to the past where we see immigrants as nothing but workers. We failed once before to look at the human aspect of immigrants, and I think that's where this is going."
The Mexicans have signaled their willingness to go along with an expanded "guest worker" program as long as it comes with a plan to offer all undocumented Mexicans some sort of legalized status. Castañeda, the Mexican Foreign Minister, has also made clear his desire for a softer border enforcement policy that would eliminate the need for undocumented immigrants to risk robbery, rape or death by walking through the borderland's remote back country. In return, Bush apparently has told Mexico that it must increase police and army patrols on its side of the border to stanch the flow of undocumented immigrants attempting to head north. Mexico has also been told that sometime in the near future, the two countries should come together again to talk about opening the Mexican energy sector to U.S. investment.
With just a few weeks remaining before Fox visits the White House, the President's chance of using legalization to win the political support of immigrants and their families has been complicated by the administration's apparent desire to treat undocumented Mexicans differently than those from India, Bangladesh, El Salvador, Haiti, Nigeria, etc. After the Powell-Ashcroft memo was leaked to the Times, the President made an innocuous non-commital statement about his willingness to consider immigrants from other countries. Nevertheless, he is expected to argue that the United States should deal with Mexico first because of the North American Free Trade Agreement and because Mexico is our largest source of immigrants. Fox, meanwhile, is concerned with not cluttering up the agenda and wants to prove that he can deliver results to undocumented Mexicans working in the United States.
Immigrant activists, unions, church and community groups as well as the Democratic Party have been quick to seize upon a Mexicans-only immigration bill as an insult to millions of immigrants who have held U.S. jobs for years and paid U.S. taxes. It is one reason the SEIU and other unions have been working to prepare for the Freedom Ride. "From our point of view, this proposal has to cover the most people possible and not just Mexicans," says Medina. "We can't have an immigration policy that covers just one country. It has to cover everybody. Everybody's worked, everybody's contributed, everybody should be covered."
Leon Lazaroff, who reported from Mexico for many years, now lives in Brooklyn and frequently writes about immigration.