Original Article on Chicago Tribune
Walt Disney Co. directors stripped Chief Executive Michael Eisner of his board chairmanship Wednesday night after an unprecedented show of shareholder ire at the company's annual meeting.
Eisner, 61, will continue as CEO while former U.S. Sen. George Mitchell will take over the responsibilities of chairman in a non-executive role.
The board voted unanimously to elevate Mitchell, a board member and former Democratic senator from Maine, after the contentious five-hour meeting, during which shareholders withheld 43 percent of their votes from Eisner's re-election bid to the board of directors.
The board acknowledged the move was a response to swelling shareholder dissatisfaction, but stated it separated the chief executive and chairman roles in the interests of good governance–not because of Eisner's performance.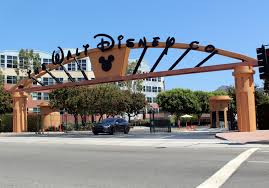 "While making this change in governance, the board remains unanimous in its support of the company's management team and of Michael Eisner," a board statement said. "While there appear to have been a number of different forces at work in the shareholder vote . . . there was substantial focus on the question of whether the chair and the CEO function should be split."
Though the unopposed Eisner retained his seat on the board, the shareholder action was effectively a vote of no confidence in the man who has led Disney for nearly 20 years and was once lauded as the company's savior. Normally, corporate executives receive nearly unanimous support at annual meetings.
"This is a historic moment. This is incredible," Cynthia Richson, the corporate governance officer at the Ohio Public Employees Retirement System, said about the withheld votes. Richson said she withheld votes from Eisner and three other directors.
In fact, Eisner's removal as chairman appeared to have been due, in part, to pressure from major shareholders. Wednesday afternoon, the California Public Employees Retirement System–the largest pension fund in the nation and owner of nearly 10 million shares of Disney stock–called for Eisner's departure from Disney by the end of the year.
At the annual meeting, Eisner tried but failed to quell the long-brewing revolt by investors critical of stock price stagnation, low ratings at the company's struggling ABC network and the breakdown of a movie distribution deal with Pixar Animation Studios Inc.
The movement to eject Eisner was led by former directors Stanley Gold and Roy E. Disney, who have been traveling the country during the last three months to meet with shareholders and investors under a "Save Disney" banner. In a Wednesday statement, they called the vote "a clear and dramatic message that change is needed now and Michael Eisner must go."
A defiant Eisner remained steadfast throughout the meeting, telling the 2,000 shareholders gathered at the Pennsylvania Convention Center that Disney's stock and operating performance was improving and that current management deserved to stay on.
"You have heard a lot of rhetoric from our critics," Eisner said in a voice that grew hoarse as the day went on. "We do not believe that the allegations are correct or in the best interest of the company. Disney's record of creating value is indisputable. … We are a very well-managed company."
Cheers for opponents
Muted applause for Eisner contrasted sharply with the spirited cheers given Gold and Roy Disney, the 74-year-old member of the founding family who was pushed off the board in November through a forced retirement.
Given a short time to speak at the meeting, Gold lashed out at the company's board as beholden to Eisner, and incapable or unwilling to criticize management. Gold excoriated Eisner for continuing to receive a multimillion-dollar salary even as the company's operations have faltered. Last year, Eisner's total compensation in cash and stock was about $7.3 million.
"While we the shareholders watched our equity decline, Michael Eisner never had a bad year," Gold said. "The Disney board has been notoriously insular, famously gullible and blindly loyal to Mr. Eisner."
Attempting to head off Gold and Disney, Eisner said company earnings per share for the fourth quarter of 2003 were 33 cents, up from 5 cents in the year-earlier period. The "Finding Nemo" movie was an Oscar winner, he added, and Disney's share price is up by 60 percent from a year ago.
Eisner, chief executive since 1984, acknowledged that the performance of Disney's ABC network was "disappointing" but also told shareholders Disney has the "management skills and creative talent to continue its growth path." He dismissed his critics as vindictive and wrongheaded.
"I love this company. The board loves this company. And, we are all passionate about the output from this company," Eisner said.
No mention of Comcast
Conspicuously absent from Eisner's comments was any mention of Comcast's bid–a pursuit that has pushed up Disney's stock price 10 percent since it was made public in mid-February.
The board, in its rebuke of Comcast's Wednesday request, stated "it does not believe today's reiteration by Comcast of its previous proposal, which we rejected as inadequate, would lead to a transaction beneficial to Disney shareholders."
Three weeks ago, Disney's board unanimously rejected Comcast's offer, which is currently valued at below Disney's stock price. Comcast, which is based in Philadelphia, said Wednesday it would not raise its roughly $50 billion offer.
Disney's stock was down 11 cents Wednesday, closing at $26.65. Comcast shares closed up 1.5 percent at $30.40.
Mitchell left the Senate in 1995 after serving as majority leader. He later presided over peace negotiations in Northern Ireland.