Original Article on Chicago Tribune
Consumers get new choices, more control
When Jeff Smulyan, chairman and chief executive of the radio and television company Emmis Communications Corp., was asked at an investor conference earlier this year whether Howard Stern's impending departure to satellite radio had shaken the industry, he replied that the shock jock's exit from over-the-air broadcasting wasn't close to his biggest fear.
No, Smulyan said. His biggest fear was the iPod.
"I think iPods pose a much bigger challenge to us than satellite radio," he said. "With iPods, we're talking about people choosing to listen to their own music rather than what's on the radio. That's significant."
In the coming year, the media industry will be at the mercy of people facing ever-more media choices. As the options multiply, the task of capturing the attention of readers, listeners and viewers will be tougher than ever.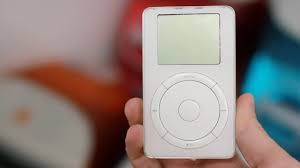 New delivery methods combined with the potential for customization promise to shake up the playing field for the industry's established players in 2005 and beyond.
Mix an iPod with a digital video recorder and a souped-up cell phone, and the average consumer becomes a do-it-yourself media producer, says Michael J. Wolf,a senior partner at McKinsey & Co.'s global media and entertainment practice.
That the iPod works seamlessly with the Internet, the ultimate personal media machine, provides even more opportunity for individuals to determine what entertainment and news they consume and when they consume it.
"We're at a fork in the road where a consumer can take what's been programmed for them or they program for themselves and create a world of `my media,'" Wolf said.
While not everyone owns all these devices, the readiness of those Wolf calls "trendsetters" to embrace digital video recorders provides a glimpse of the likely future, he said.
A survey by the Boston-based research firm Yankee Group puts current DVR penetration at 5 percent of U.S. homes. But it forecasts that in just over three years the number of households with DVR technology–which makes skipping commercials a snap–can be expected to rise to 20 percent.
Besides pinning down an increasingly slippery customer base, the media biz has other challenges ahead in 2005, including:
– Ownership restrictions. Despite a huge setback in 2004, the nation's largest media companies expect to carry on their campaign against ownership restrictions in the courts, Congress and the Federal Communications Commission.
Most media companies would like to get bigger, to achieve economies of scale and cross-promotion opportunities. So the industry was stunned in June when a federal appeals court largely overturned FCC rules passed a year earlier that had relaxed media ownership rules. Among those most frustrated by the court's decision were newspaper companies eager to acquire television and radio properties in their existing markets to boost a slow-growing core business.
In 2005 the U.S. Supreme Court could take up the case, or the FCC might choose to rewrite some rules.
"It's possible you'll get clarity soon," said Blair Levin, a media analyst at Legg Mason and a former chief of staff to an FCC commissioner, "but more likely it will take a couple of years."
– Push for decency. While the prospect of further media consolidation sparked public debate and even a fledgling national movement to stop it, the issue was largely overshadowed last year by a single moment in a football game.
Once Janet Jackson's breast was flashed during the Super Bowl halftime show, indecency, rather than consolidation, became the No. 1 obsession for the media and those who consume it.
FCC Chairman Michael Powell made the decency issue his own, and it may well endure beyond his tenure if, as some observers expect, he gives up his office in 2005.
Powell's proselytizing earned the ire of civil libertarians and broadcasters while pleasing a bipartisan collection of politicians and a conservative watchdog group, the Parents Television Council. In 2005 the Powell doctrine is likely to rule the airwaves even if Powell no longer rules the FCC: No American should have to bear programming judged to be "patently offensive as measured by contemporary community broadcast standards."
– Internet boom. Internet usage surged as the number of consumers and businesses that subscribe to broadband service rose 38 percent in the year ending June 30, the FCC said. And for the first time, broadband use in homes surpassed dial-up, according to a Nielsen/Net Ratings study showing that 53 percent of homes accessing the Internet opt for a high-speed connection.
With so many more people online, Internet advertising jumped 25.8 percent in the first nine months of 2004, said TNS Media Intelligence/CMR.
As high-speed Internet becomes as commonplace as cable television, consumers will never look at their TVs, radios, newspapers and magazines quite the same way, predicts McKinsey's Wolf.
The enormously successful Google Inc. stock offering in August shows where investors and the public at large see the future. Google, the 6-year-old Internet search engine, raised $1.67 billion in an initial public offering that valued its outstanding stock at $29 billion.
"The media industry has finally woken up to the fact that there wasn't really an Internet bubble after all," Wolf said. "There may have been a financial bubble. There was no decrease in the interest of online consumers and advertisers. Integrating the Internet with media continues to be our greatest challenge."