Original Article on TheStreet
PARK CITY, Utah — Netflix made its presence known early at this year's Sundance Film Festival, unveiling a documentary about the singer and activist Nina Simone that marked its first pitch-to-production movie.
The film What Happened, Miss Simone played to a packed audience at the festival's largest venue, the Eccles Theater, concluding in a boisterous ovation for the director, Liz Garbus, and similarly emphatic applause for its underwriter, the onetime video-streaming upstart based in Los Gatos, Calif.
"This was just a perfect match," Adam Del'Deo, head of Netflix's original documentary programming, said in an interview prior to the debut. "It was combination of the story, of Liz Garbus directing it — really the whole package worked for us."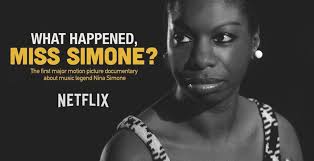 Netflix is moving from streaming other people's movies and TV serials to making its own. Earlier this week, CEO Reed Hastings said the company this year plans to triple its production of original content. Del'Deo has been leading Netflix's recent acquisition of documentaries, including the Sundance title Mitt, about the former Republican presidential
But while Netflix has produced TV serials including House of Cards and Orange Is the New Black — and exclusively released films it acquired — it had never produced a film until Garbus and the production house RadicalMedia approached Del'Deo in the spring of 2013 with a proposal to make a documentary about Simone.
"This is the first film they were ever involved with from the moment of the pitch," Garbus said in a phone interview. "They are very aggressive with how they look at programming, and it's great to have that kind of energy behind you."
Netflix's expanding presence in making films along with streaming them comes as Amazon announced plans on Monday to produce or acquire 12 films each year in a newly created unit headed by the longtime independent film producer Ted Hope, maker of films such as Eat Drink Man Woman and Crouching Tiger, Hidden Dragon. (Netflix is currently making a sequel, Crouching Tiger, Hidden Dragon: The Green Legend.)
And while the notion of Amazon and Netflix entering the film production business may strike fear into the hearts of national theater chains, Keri Putnam, Sundance's executive director, said he welcomed the new energy and the potential of new money for independent filmmakers. Amazon made clear that it would focus on films that tackle "fresh and daring stories that deserve an audience."
"It's great for independent film that there's more platforms," Putnam said. "Amazon's desire to make 12 movies a year is so that they have more original content, and while everyone is competing in serials, they're now diving into low-budget narrative feature films which so far none of the digital platforms have really embraced yet."
The battle for films has created the most dynamic market ever for documentaries, said Trevor Groth, Sundance's director of programming. Up until recent years, Time Warner's HBO, which acquired How to Dance in Ohio, a film about autistic youth preparing for a spring social that will debut at Sundance on Sunday, had its pick of the top documentaries.
But that has changed as Netflix and Amazon have been joined in the hunt by Vimeo, IAC Interactive's video-sharing site; CBS Films, a unit of CBS and CNN Films; and Time Warner's production house.
Sundance's decision to show Garbus' What Happened, Miss Simone as its first U.S. film of the festival reflects the acceptance of the documentary as a mainstream movie option, Groth said.
"To be blunt: it's about damn time," Groth said. "I could never understand how documentaries could do so well in the festival context and then struggle to get exposure outside of it. That's changing and that's nice to see."
And Netflix appears eager to capitalize on it.