Original Article on The Street
Fox News said Roger Ailes, the architect and power behind the 20-year-old network, has resigned.
Roger Ailes has left the Fox News Channel a mere two weeks after a former anchor accused the network's chairman and architect of sexual harassment.
In an emailed statement, Fox News said Ailes, 76, had resigned as chairman and chief executive at Fox News and the Fox Business Network along with his position as chairman of 21st Century Fox's (FOXA – Get Report) Fox Television Station group.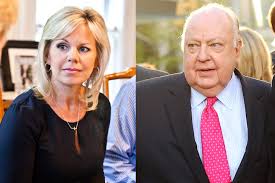 In an apparent effort to stave off an exodus of employees, especially on-air talent who have expressed their loyalty to Ailes in recent days, Fox Chairman Rupert Murdoch will assume the positions of chairman and acting CEO of both networks.
Murdoch, 85, and Ailes co-founded the network in 1996, building it into a formidable player in Republican Party politics with the influence to make or break politicians as well as sway the country on issues ranging from military spending and gun control to healthcare and tax policies. Both men shared the view that the U.S. media tilted emphatically to the left.
In response, Ailes and Murdoch built a network that unapologetically shouted from the right. Its moniker of "Fair and Blanced" infuriated critics as much as it emboldened the network's devotees. In the process, Fox News became a financial powerhouse within Murdoch's media empire, accounting for about 20% of the company's annual operating income, or roughly $1.6 billion in earnings excluding some costs, according to SNL Kagan.
"Roger Ailes has made a remarkable contribution to our company and our country," Murdoch said in the statement. "Roger shared my vision of a great and independent television organization and executed it brilliantly over 20 great years. Fox News has given voice to those who were ignored by the traditional networks and has been one of the great commercial success stories of modern media."
Ailes rapid downfall was both surprising and stunning in its scope, and its timing, coming as it during during the Republican National Convention in Cleveland, made it likely to be as much of a talking point in political circles as Donald Trump's scheduled acceptance speech later in the day.
Pressure on Fox to orchestrate Ailes exit rose in recent days as other women who worked at Fox News came forward to describe similar experiences of sexual harassment as those cited by former anchor Gretchen Carlson in a lawsuit filed in New Jersey on July 6.
The final straw appeared to be reports that Megyn Kelly, the network's rising star, told lawyers hired by the company to investigate Carlson's accusations, was one of those women. Kelly apparently told lawyers from the New York firm of Paul, Weiss, Rifkind, Wharton & Garrisonthat Ailes had sexually harassed her roughly 10 years ago when she began work at the network as a correspondent. Kelly's allegation was first reported by New York magazine.
Carlson, in her lawsuit, alleges that ailes "sabotaged her career because she refused his sexual advances and complained about severe and pervasive sexual harassment."
When Carlson met with Ailes in fall 2015 to discuss what she described as a pervasive culture of sexual harassment, she charges that he said, "I think you and I should have had a sexual relationship a long time ago and then you'd be good and better and I'd be good and better," adding that "sometimes problems are easier to solve" that way.
In a statement, Carlson's attorneys, Nancy Erika Smith and Martin Hyman, said Carlson's actions has caused a "seismic shift in the media world."
"We hope that all businesses now understand that women will no longer tolerate sexual harassment and reputable companies will no longer shield those who abuse women. We thank all the brave women who spoke out about this issue," they said.
For observers of 21st Century Fox, Ailes' resignation reflected the increasing prominence of Murdoch's sons Lachlan and James in the company's day-to-day operations. As Fox's executive chairman and CEO, the brothers were said to be eager to both assert their roles within the company as well as demonstrate that they were taking steps to address complaints about workplace conduct.
"Our talented Fox News and Fox Business colleagues, up and down the organization and on both sides of the camera, have built something that continues to redefine the cable news experience for millions of viewers, Lachlan and James Murdoch said in the statement. "For them, as well as for our colleagues across our entire organization, we continue our commitment to maintaining a work environment based on trust and respect. We take seriously our responsibility to uphold these traditional, long-standing values of our company."